Essex Moth Group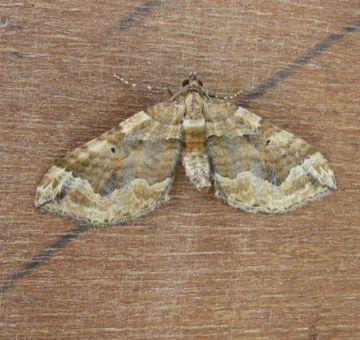 As a result of the national appeal for the formation of county moth recording groups, the Essex Moth Group was formed on January 20th 1996, at the Mistley home of Ian Rose, when 14 Essex moth recorders and enthusiasts set up the group, with Joe Firmin as Chairman. We are sad to announce that Joe Firmin passed away at home on Monday 18/03/13.
Joe was already Chairman of the Essex Lepidoptera Panel which checks and monitors records, initially for the production of The Butterflies and Larger Moths of Essex (Essex Naturalists Trust, 1975). Currently the Essex Moth Group has more than 70 members using moth lamps and garden traps, as well as conducting field recording sessions throughout Essex. The Group welcomes new members and anyone interested in helping or seeking information can contact the Essex Moth Group forum .
The Group arranges a popular annual meeting and exhibition, and the 2017 event was held on Sun 12th February 2017 10.30am – 5pm at the Green Centre at Wat Tyler Country Park, Pitsea Hall Lane, Pitsea, Basildon, Essex SS16 4UH directions. There was a full day's programme of illustrated talks, exhibits, discussions, lunch and refreshments.
You can download a pdf of the 2018 Essex Moth Group Newsletter put together by Dougal Urquhart.
The latest April 2018 edition of E-moth, the electronic newsletter from the Moths Count project and National Moth Recording Scheme is given here. It includes an update on the National Moth Recording Scheme, the date of next year's UK Moth Recorders' Meeting and a summary of some of the talks presented at the UK Moth Recorders' meeting held in January this year. You will need Adobe Reader to open the document (this can be downloaded for free from http://www.adobe.com/uk

)
Butterfly Conservation have provided information on the micro-moth maps on the Moths Count website

which have been updated with 'old' new VC records and 2013 records.
The forthcoming Atlas of Britain and Ireland's Larger Moths Butterfly Conservation are fund raising to help with the production and publication of the atlas. Butterfly Conservation is running a series of Moth Auctions, for details follow this link moth-auction

. The auctions are going pretty well, so far 121 moths have been reserved and 316 have been sold in the auctions. So just over half of the moths that will be featured in the atlas are still available for sponsorship. Moths that haven't sold in previous auctions are still available, to find out more please email .
Butterfly Conservation are halfway through August's auction and have another two batches to go. It would be absolutely fantastic for every species to be sponsored, even the most dingy looking 'brown-job'. An Environment Agency fact sheet on sea wall mowing regimes is available here.