Species Account for Sitticus saltator
|
<!- species summary --> Sitticus saltator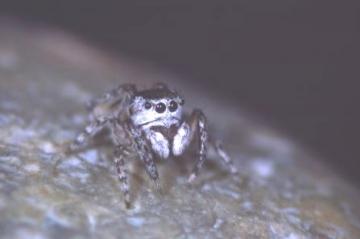 Maps produced by MapMate®. Data overlays Copyright © Essex Field Club 2020.
Reproduction for study and non-profit use permitted, all other rights reserved.
Click on dot to query records

National status
: Nb
Essex RDB:
Listed
Threat:
Essex Vulnerable
Additional Phenology Data
Images
Sitticus saltator

upload a new image
No data yet available for this species in this format
National map for Sitticus saltator on Spider and Harvestman Recording Scheme website
Essex Red Data List comment
Only known in the county from Colne Point and Shoebury Old Ranges.

Species text
The species is confined to England and Wales, mostly on the coast, where it is infrequent and local. It is assigned pScarce A in a forthcoming spider status review. S. saltator occurs in sandy places, mainly on coastal sand dunes on open sand in sunshine, where it is well camouflaged and can leap considerable distances. It is sometimes found on sandy heaths inland, where it tends to live in open sandy areas (Harvey et al. 2002). In Essex it has only been recorded from Colne Point and relic sand dune at Shoebury Old Ranges. References
Species text last edited on Tue Mar 20th 2007 by user 3
Habitats
no broad habitat data available
no subhabitat data available
no structural habitat data available
no habitat detail or method data available
Why not join the Club, register and add a new species page
Interpretation of distribution maps