On 29.10 my wife and I took a walk round Cudmore Grove and as we reached the seawall we found the below caterpillar.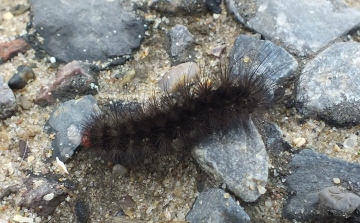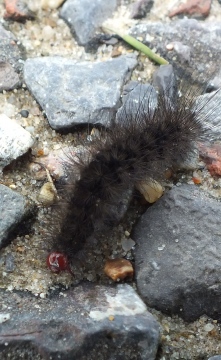 It was covered in black furry tufts and had a red head and legs. I believe it to be a Cream-spot Tiger (Artica villica)
Seen marching from the grass area, across the sea wall in the direction of the beach.
Well actually it was Margaret that found it as I nearly caused its demise, narrowly missing stepping on it, being more intent on sea watching for birds.
(N.B.) In future look down first.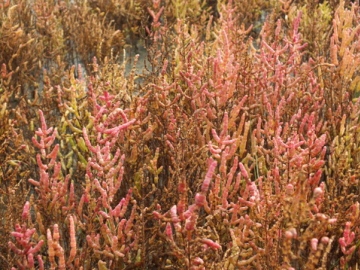 Autumn colours are not restricted to trees and shrubs as this photo shows. The beach below the seawall was ablaze with colour from the Salicornia growing there.
Birds were abundant some 19 species being noted.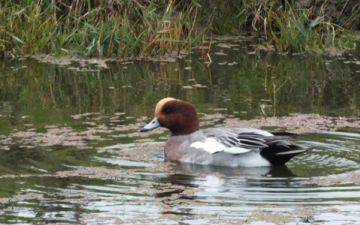 This Wigeon was one of many feeding in and around the borrowdyke. Being extremely tame it was photographed at a range of about 8-10feet.