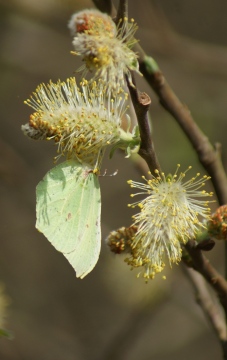 A trip to Mill Green Common this lunchtime caught the lovely sight of a female Brimstone nectaring on Sallow. There were a few other males along the lanes of Fryerning but this one was probably fueling up before egglaying on the many Alder Buckthorn to be found on the common.
There was encouraging new growth on old and new heather shoots and on one, a striking bug - Corizus hyoscyami.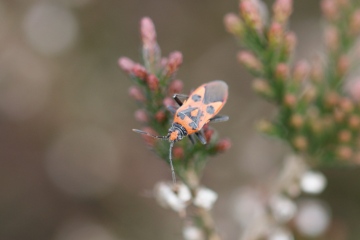 A return trip after work revealed a Minotaur beetle, an uncommon dung beetle that was first found on the common only last year - nice to get a follow-up.