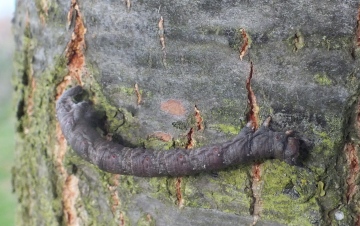 This rather sickly caterpillar was found hanging on a tree trunk at Mistley Walls.
It was about 50mm in length and was an all over ashy grey colour with patches of purplish tinge. There was a line of red spot along each side.
The nearest match I can find is either Peppered Moth or Oak Beauty.
Help would be appreciated