I don't know if it is right to post the below photographs, found in an old box of photo's. If not please delete them with this posting.
As Graham and Michael expressed an interest in the Naze in bygone days, I thought others may share that interest too.
Taken by yours truly in the mid/late1950's they are of John Weston and others of the Walton birdwatchers group.
Dining on the seawall.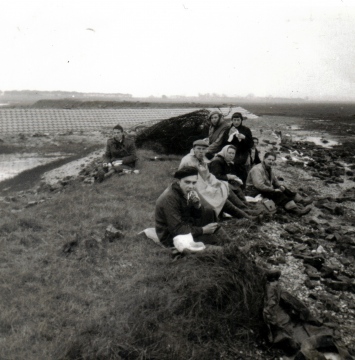 Taken shortly after completion of the new seawall, in the background, built after the 1953 floods which breached the old Tammarisk Wall (now a pile of rubble only exposed at low water) the wall we are sitting on has long since been taken by the sea.
New sign.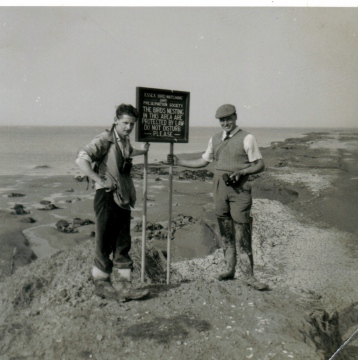 The date of this photograph is unknown, but it shows John Weston and John Digby by their handy work a newly planted sign warning visitors of thee birds breeding on the sand bar near to the site of the hide mentioned in a previous forum posting (24 September).
Off to Horsey Island.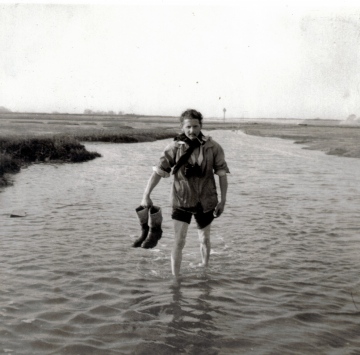 Each year we did a count of the Black-headed gulls on the Hamford Water shore of the island in their breeding season. Getting to the island was a walk over causeway at Island Lane, Kirby-le-Soken, following a falling tide. This was not without its hazards, if it was left too long before leaving the island with the returning tide, it was not unknown to be chest high in water, before reaching the mainland.