There must be a slightly warmer micro-climate in Upminster than here in the wilds of Ingatestone! The Cherry Plum in this area is barely staggering into bloom and the hedgerows still look bleak and colourless. We can muster a few flowering weeds - or misunderstood wild flowers as I prefer to call them - but the only unseasonal blooms have been a few Sticky Groundsel on the railway embankment. I see that Upminster has House Sparrows (Sprogs) and Starlings (Stygs) too. Lucky you! There are around three of the former in my garden at the moment and less than a dozen Starlings. Recent insulation work to the roofs of nearby bungalows has meant that they no longer have access under the eaves and are struggling to find nest sites in the neighbourhood. What we do have here - and which I am gazing on at the moment as the snow flurries outside the window - is up to 60 Goldfinches, 30 Chaffinches and 40 Siskins on the bird feeders. Two other householders within a hundred yard radius of my house also feed them, hence the large numbers - far more than I see in the local countryside nowadays. We also have Egyptian Geese, although not in the garden! They nest at a local fishery and usually manage to rear one or two broods of goslings despite the present of several giant-sized Catfish in the lake they frequent.
Last week's spring teaser was welcome - a sign of the warmth to come - even if we have now retjurned to winter. On the Tuesday I was helping to lay a hedge at Stow Maries Halt EWT Reserve, a most satisfying task, as a certain Prince for whom I have a great deal of respect confirmed on Countryfile last night! It was so warm we were all shedding coats and it was very pleasant sitting in the sunshine while eating lunch. We saw nlo butterflies that day but Comma, Brimstone and Small Tortiseshell were all reported by the Essex Moth Group. Did catch the first gtwo moths of the spring, though, a Chestnut and Common Quaker.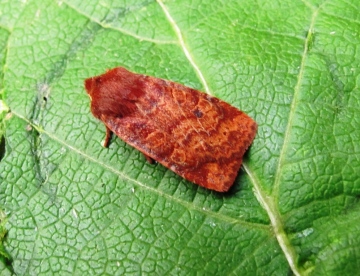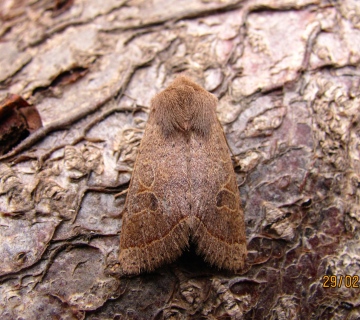 Wednesday was equally pleasant, resting in the sunshine on the seawall at Blue House Farm listening to the first Skylarks ascending and watching the male Lapwings' ecstatic display flight. This one was photographed during last year's miserable summer and had a right to look a bit fed up, as it's young, along with those of most other pairs, died soon after hatching of the cold and wet. Hopefully they will have better luck this summer - as long as the jet stream behaves itself - and we can all look forward to long lazy days in the sunshine!