Essex Moth Group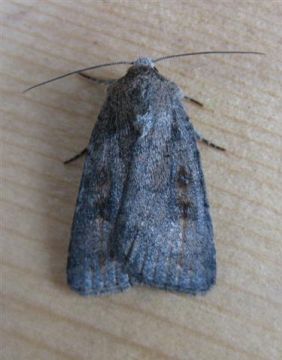 As a result of the national appeal for the formation of county moth recording groups, the Essex Moth Group was formed on January 20th 1996, at the Mistley home of Ian Rose, when 14 Essex moth recorders and enthusiasts set up the group, with Joe Firmin as Chairman. We are sad to announce that Joe Firmin passed away at home on Monday 18/03/13.
Joe was already Chairman of the Essex Lepidoptera Panel which checks and monitors records, initially for the production of The Butterflies and Larger Moths of Essex (Essex Naturalists Trust, 1975). Currently the Essex Moth Group has more than 70 members using moth lamps and garden traps, as well as conducting field recording sessions throughout Essex. The Group welcomes new members and anyone interested in helping or seeking information can contact the Essex Moth Group forum and the Essex Moth Group Facebook page.
You can download a pdf of the 2022 Essex Moth Group Newsletter put together by Dougal Urquhart.
The latest November 2023 edition of E-moth, the electronic newsletter from the Moths Count project and National Moth Recording Scheme is given here. You will need Adobe Reader to open the document (this can be downloaded for free from http://www.adobe.com/uk

)
An Environment Agency fact sheet on sea wall mowing regimes is available here.